A sump pump alarm going off is typically due to one of three reasons. The first of these is that water has risen higher than what the sump pump can normally handle. The second reason is that water on the top of the pump has triggered the sensor.
Third, there may have been an electrical power surge or power outage. More about that under the heading: How Do I Stop My Sump Pump from Beeping?
It is crucial to investigate every alarm. A sump pump alarm going off has to be looked into immediately.
Although an alarm going off doesn't necessarily mean that there is a problem with the pump itself, you need to identify the cause.
If a sump pump alarm beeps there are several things you could do to check if the pump is operating correctly and the basement isn't flooding.
We recommend that you always install an alarm that uses WiFi to link to your cell phone. It is also a good idea to have a backup pump that can be switched on when needed.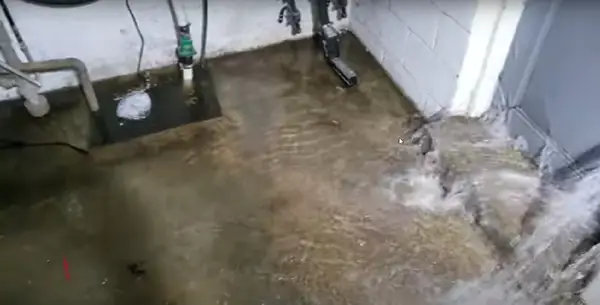 Table of Contents
How Do I Stop My Sump Pump from Beeping?
Depending on why the sump pump alarm is beeping, there are a few ways to reset it:
The alarm may go off temporarily in the case of a power failure and the backup sump pump is running. The alarm will go off until the power comes back on and it is able to recharge. If this is the cause, many battery backup systems have a function that can be used to reset the alarm for 24 hours.
Unplug the power cord for the sump pump system, and then plug it back in again.
Some sump pump motors might have a reset button on the motor. This would probably require shutting off the power to the sump pump system, disconnecting pipes, and removing the sump pump. The pump will be very messy and might need cleaning to find the reset button.
Other Beeping Noises Sump Pumps Make
When a sump pump starts making beeping noises, it may be a simple indication the pump is about to start running or may be caused by a real problem.
When you suddenly hear beeping noises that you don't expect in your crawl space or basement, you always need to first check to ensure the area isn't flooding.
The pump may also beep when the power level of the alarm's battery is weak.
The built-in alarms and alerts in sump pumps are normally very good so you have to investigate immediately when they start beeping.
Most sump pump alarms will beep when detecting a problem but some of the latest pump alarms will also send a text message alert to a phone. The PumpSpy (shown below) will text you when flooding or a power outage is detected.
Sale
PumpSpy WiFi Sump Pump Smart Outlet with Sump Pump Water Level Sensor, 24/7Monitoring & Alerts, Works with any 120V Sump Pump, Has Additional Outlet for Backup System For Sump Pump, White
TURNS ANY 120V SUMP PUMP INTO A SMART DEVICE: PumpSpy WiFi Sump Pump Smart Outlet makes any sump pump into an internet-connected Smart Pump. This universal outlet is compatible with any 120VAC sump pump. PumpSpy sump pumps are recommended.
PUMPSPY 24/7 MONITORING: Download the PumpSpy app, connect the outlet to the Wi-Fi network, and then plug in your sump pump. Our computers automatically track incoming data from your pump and send detailed alerts via push notifications, text messages, or email. Your mobile device will receive alert details like power outages, high water levels, and blocked or frozen discharge lines.
WHAT YOU GET: You will get a Smart Outlet, a high water sensor, and a quick start guide. The Smart Outlet has a WiFi configuration button, two power outlets, and a connection for a high water sensor. The top outlet for the sump pump features a ring that glows to indicate the internet connection and pump status.
NO MONTHLY SUBSCRIPTION: Keeping an eye on your basement's water level on rainy days with this smart outlet is convenient and involves no monthly dues. Install the PumpSpy Technology app on your smartphone, and our team will handle the task for you. We'll send details of your sump pump's condition in real time!
HELPING KEEP BASEMENTS DRY: Here at PumpSpy, we design, manufacture, and distribute easy-to-install products to help keep basements flood-free. Our products, from plug-in smart outlets to combinations of primary and backup sump pumps for basement protection, are assembled in the USA using domestic and imported parts. All PumpSpy software and apps are also developed locally.
Sump Pump High Water Alarm
The high water alarm is typically mounted on the top of a sump pump, and it will beep when it gets wet.
The high water sump pump alarm will indicate that the water level in your basement or the crawl space is too high. This may mean that the pump isn't pumping the incoming water away fast enough.
If the sump pit or basement's water level goes higher than the preset level, the alarm will alert you. You can then take the action required to prevent the basement or crawl space from flooding.
The Sump Alarm brand shown below is available with cords from 10 feet to 95 feet. It works with sump pumps, ponds, septic tanks and more.
Sump Alarm Water Sensor, Sump Pump Alarm with 10ft Float Switch for Indoor & Outdoor Use, Weatherproof Water Detector Alarm with 90dB Audible Alarm
MONITOR WATER LEVELS from your home with our septic alarm by Sump Alarm. Our flood sensor lets you know when water levels approach a dangerous stage.
IP67-rated with gasketed enclosure and weatherproof components, Sump Alarm Water Alarm is ideal for lift stations, grinder pumps and pool sumps.
POLYPROPYLENE FLOAT SWITCH on our water sensor alarm detects changes within 6" for fast troubleshooting. Minimize property damage with quick notification from our water level sensor.
An LED light and a 90 db horn deliver visual and audible alerts from the moisture sensor.
6′ AC Cord, 10 foot Float Switch Cord from Alarm to Sump/ Tank
Check the Basin's Water Level
It is normal for some water to be in the pump basin, especially if it's raining. If it however looks like the level is higher than expected, there may be a problem. When you see this happening, ensure that the drain lines are clear and check that the pump is operating properly.
How Fast is the Water Rising?
If you know this it can help you decide what you should do next. If the rain has stopped and the sump pump is still busy pumping water, the pump will likely be able to handle pumping slightly more water than normal for a short period.
If it is however still raining and the water keeps rising due to the sump pump not coping with keeping the level low that may be a problem.
In this case, you'll need an additional sump pump that will be able to handle the extra volume. This could be a temporary pump that is only used when required, or it could be a higher power motor to replace the current pump. You do however need that pump as soon as possible. It might be a good idea to contact the professionals.
Even a small basement flood can cause thousands of dollars of damage and may even impact the value of your home negatively.
You should always check immediately when the high-water alarm goes off or you may be faced with a big repair bill!
After you've made sure that the pump works, identify where the water comes from and if something can be done to prevent it from happening.
How To Fix an Alarm on a Sump Pump If It Keeps Beeping
If your sump pump alarm beeps often without any obvious cause, you'll need to change something to prevent the sump pump alarm from going off for false alarms and only activating when there is an actual problem.
Check to ensure water won't normally reach the alarm sensor that is situated on top of the pump. It may be that water can pour on top of the sump pump under abnormal conditions.
You should also check to see if the sump pump alarm has gone off for a valid reason such as more water flowing into the sump pit basin than normal. If this is the case, you'll need to install a more powerful pump.
If the sump pump alarm going off is often caused by a power failure, you may want to think about buying a battery backup. This will allow the sump pump to operate even when there is no power.
Need to Purchase a New Sump Pump Alarm?
If you have to buy a new alarm for the basement sump pump, the Proteus L5 Wi-Fi Water Level Sump Pump Alarm is highly recommended. Shown below.
Wi-Fi Water Level/Sump Monitor Sensor with Buzzer, email/Text Alerts – Proteus L5
Cloud enabled water/liquid level sensor. Get alerts when level crosses a set threshold. View live on cloud.
Connects to your home or office wifi. No hub or gateway required.
Ideal for water level monitoring, tank monitoring, basement sump pump water level detection
Easy set up, with back mount power plugs directly into wall outlet
Programmable alerts when water level goes above, or goes below set level.
Ensure the Pump Runs When Required
Sump pumps use motors to pump water. This means that when the water level is high enough, you should hear the pump's motor switch on. You ideally want it to run as quietly as possible but every sump pump will make some noise.
If you don't hear your sump pump running when it should, it may mean that the pump doesn't have power. If your home isn't without power altogether, you need to check if you can restore the power to the pump. If you can't find the problem yourself, you may have to contact an expert.
Check for Blown Fuses or a Circuit Breaker That's Tripped
If you have power in the rest of your home but the sump pump doesn't work, one reason may be that there is a blown fuse or a tripped circuit breaker. Check for this inside the electric power box where the power enters your home.
Pump Alarm Goes Off More Often Than It Should
When the horsepower of the sump pump is small to pump the volume of water that flows into the sump basin away, this may lead to the sump pump alarm going off more often than it should.
This likely means that you'll have to install a new and possibly bigger sump pump.
This happens more often than you think. If you, for example, build a retaining wall or make other structural changes that change the water flow on your property, it may now force water into the basement that didn't flow there before.
Water tables also sometimes rise over the years due to several factors like new housing developments, new roads, and changing weather patterns.
Don't ever ignore a sump pump alarm going off. That could lead to water damage causing moldy, wet walls and carpets.
Backup Sump Pump Starts Running
When a home has a battery-operated backup secondary sump pump, the alarm will go off with a power outage.
This type of backup sump pump is a good idea if power outages or seasonal storms happen regularly in an area. It is ideal to spec a backup pump to be able to run for a minimum of 4 hours to give the power a chance to be restored.
Backup batteries will go a long way toward preventing a disastrous flood in the basement even though they typically only last for a limited period.
Never Leave the Sump Pump Unplugged
You want the pump to work when you are at work, asleep, or on vacation. Even during the winter months, there may be a need for the sump pump to be operating.
Many times per year water heaters, clothes washer hoses, and water pipes break and flood homes. Having a sump pump operating can help reduce the amount of water damage. So, never leave the sump pump system unplugged.
A sump pump alarm going off normally means that the pump can't stay ahead of the water flow. Unplugging and replugging a pump may reset the pump so it will start running again. Otherwise unplugging the pump will only allow the water level to rise faster.
Something is likely wrong when a pump alarm goes off and you need to take action immediately!
Zoeller brand alarm systems can be used with any of the Zoeller sump pumps. See it below.
Battery Backup Sump Pump Alarm Won't Stop Beeping
If the sump pump's battery-powered alarm doesn't want to stop beeping, check that the pump system is working properly and ensure that the house won't flood.
Next, check the power connections to the pump and battery backup. If need be, fill the sump pit to prevent the pump from overheating while running. Also, check that the temperature isn't cold enough so that the water freezes.
Some of the most common causes of a sump pump alarm going off are:
Low battery power or battery is faulty.
Low fluid in backup battery. (Where applicable)
Loose power cables.
Failed GFCI power outlet. To test this, plug a different device into the outlet to check if it works.
A fuse may have blown or a circuit breaker may have tripped.
Check The Voltage Between the Battery's Negative and Positive Terminals.
This can be done by using a voltmeter or multimeter. The voltage should be about 13.5V on a standard 12V battery when the trickle charger is plugged in. If it's lower than that, there may be a problem with the trickle charger.
Wait a few minutes after unplugging the battery charger and measure the voltage again. It should now be between 12.3V and 13.2V. If it's lower than that, the battery can't hold a full charge anymore and should be replaced immediately.
hown below is the Wayne ESP25 Upgraded 12-Volt Battery Backup System. Get this before you need it.
Wayne ESP25 Upgraded 12-Volt Battery Backup System, Black
Indoor Use Only – This 12 Volt WAYNE basement battery backup sump pump is perfect to keep your basement dry during heavy water flow when you lose electricity. Whether it's rain, snow melting, etc. WAYNE model ESP25n can keep your basement dry.
Back-Up Ready – ESP25N will pump up to 2,700 GPH and remove/evacuate/expel/get rid of up to 10,000 gallons on a single battery backup charge. WAYNE WSB1275 75 AH Battery is required for back-up but not included.
Efficient Design – Fits in 14" diameter or larger sump basins, with no need to drill a weep hole
Additional Features – Epoxy-coated steel housing with a cast-iron base. Corrosion-resistant thermoplastic impeller for maximum water flow. Protective battery case includes LED display and an audible alarm to let you know if there's a problem.
Quality You Deserve – Proudly assembled in the USA for quality you can trust. Warrantied for 2 years for dependable, efficient, & ultra-quiet performance.
You may also test the battery while the pump is running. In this case, the voltage should be above 11.6V  and preferably above 12.1V. (Source: NDSU)
Switch Off and Reset the Alarm
Once you have established the pump is operating as it should, turn off and reset the alarm. Most pump alarms have a reset switch and their interface can be used to enable and disable different types of alarms.
If you're not sure how to reset the pump alarm check the owner's manual.
Don't disable the alarm permanently as you will then run the risk of basement water damage!
Getting A Professional to Help You
If your sump pump has trouble dealing with the volume of water in your basement it may be a good thing to contact a professional that can assess the core issues you're faced with.
Plumbing Professionals can often determine the cause of the problem quickly and will then offer the quickest and most cost-effective option to solve the issue.
If the issue is caused by a specific part, repairs can often be made without having to purchase a new system.
The cost of using professionals is tiny compared to the potential damages and health risks you may be faced when moisture issues are ignored for too long.
A single visit by a professional plumber will likely fix most issues and this will save you a huge amount of money in the long run.
Related articles:
Zoeller M53 Sump Pump Review. Best Value, Clog Free, Reliable
Zoeller M84 Pedestal Sump Pump Review (Zoeller 84-0001)
Zoeller M98 Sump Pump Review 1/2 HP Effluent and Dewatering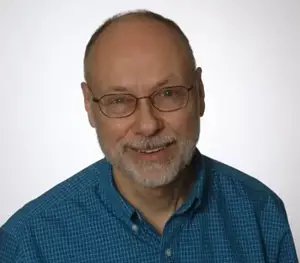 The first time I helped to install a drain tile and basement sump pump system was 1978.
Since then I have worked for a city water utility where I worked with and maintained pumps.
My rental properties and personal homes all needed sump pumps.
As a modular home dealer/builder, those new homes needed sump pumps.
I put that experience to good use by providing reliable, useful, and practical advice on buying, using, and maintaining sump pumps.