Is the best sump pump for your basement, septic tank, or business the Zoeller M98 sump pump? Maybe, because it depends on how it is used and what you expect from it. Some homeowners misuse this pump and cause problems for themselves. I will give you an excellent optional pump choice.
Other names for this pump are: Zoeller 98-0001 M98 Flow-Mate or just: Zoeller 98-0001 sump pump. The Flow-Mate designation refers to a series of sump pumps and not just this one in particular.
Excellent for basement sump pump, laundry sink, septic tank, French drains and business uses.
Will pump 61 GPM at a height of 10 feet. Which is great for large homes or any home with a lot of water entering the basement sump pump system.
This effluent pump comes with a vertical float for use in narrow spaces.
Table of Contents
Buy on Amazon
Zoeller M98 Automatic Sump Pump vs The Zoeller N98 Non-Automatic
The Zoeller M98 sump pump is identical to the Zoeller N98 except for the float switch.
The weakest part on any Zoeller sump pump is the automatic float switch. The float switch turns the pump on and off reliably for at least 3-5 years or more depending upon how the pump is used. Many alternative sump pump switches are only warranted for 3 years. Which means that the ease of replacement is the main factor to consider.
The Zoeller M98 sump pump switches can be replaced but it is a hassle most homeowners are not willing to do. Whereas a business owner may have someone on staff that could make the repair economically.
The Zoeller N98 non automatic sump pump  does not have a float switch. So, it can be paired with a separate float switch.  One that would be much, much easier for homeowners to replace when need be.
Shown below is the Zoeller N98 Sump pump. It is identical to the M98 pump but without the float switch. So, it needs a separate float switch for automatic operation.
For basement sump pumps or any dewatering use (but not including septic tanks or sewage) I recommend this easy to install pump switch, the LevelGuard Z24800A1Z shown below.
LevelGuard Z24800A1Z Solid State Sump Pump Switch
Solid-state electronic design for non-sewage applications
Redundant upper limit sensors for "fail-safe" reliability
Outlasts competitor float switches 7 to 1 and highly resistant to contaminant and mineral build up
9ft SJTOW/14 gauge cord with "piggy-back" plug
LevelGuard products are warranted for five (5) years
Perfect for Sewage pits, septic tanks, fish tanks or any water tank is the Ortis Electronic Adjustable Float Switch Controller with Dual Sensors. It cCan be adjusted from 1/2 inch to 20 inches of fluid removal. Shown below.
Hi-Lo Sump Pump Switch, Ortis Electronic Adjustable Float Switch Controller with Dual Sensors, Perfect for Sewage pits, Fish Tank, Water Tank, 220/110 VAC
NEW GENERATION: On the basis of the drain mode, our Ortis water level controller has added a water mode and 3 load running mode for you to choose, you can manully select the load running mode according to your needs. The Values are clearly displayed with LED indicators, easier to check and set for you
HI-LO DUAL SENSORS: The hi-lo sensors uses a patented water level detection method, which keeps the electrode intact for 10 years. It is made of 304 stainless steel and is not affected by mineral or water debris. It has strong corrosion resistance and never needs to be cleaned. The height of two sensors is adjustable, you can decrease how often the pump turns on/off by adjusting the sensors in order to save energy and max your pump's service life
SAFE & STABLE: Ortis pump controller can completely overcome the shortcoming of the tranditional mechanical float switch which is prone to mechanical failure. Long life and small size, no moving parts in pit ensures reliability and is used in various application scenarios, stable and safe
OVERLOAD & PUMP FAILURE ALARM: When the pump power is greater than 23A, overload protection will be activated to protect your safety. Built-in alarms will alert you in case of pump failure, blocked discharge pipe, and more
COMPATIBILITY: Compatible with all sump pump and utility pump applications (>2Hp, 20A). It can replace any existing float switch, fits in narrow or crowded pits. Easy to install, doesn't require any changes to your plumbing. Perfect for sewage pits, fish tank, water tank, etc
How The Zoeller M98 Sump Pump Is Used and Misused
The most common misuse of any sump pump is using it in a sump basin that is too small for the volume of water that the pump is rated for. That makes the pump run for short periods of time, which wears out the pump prematurely.
The Zoeller 98-0001 is designed for use with dirty water from basement drain tile systems. Also, for exterior French drain systems.
Another common use is to drain basement laundry sinks, bathtubs and showers, but not toilets.
Also, they are used for dose pumping septic tank water to the leach field. The pump is not to be used with raw sewage.
Need a sewage pump? See the Zoeller Waste-Mate 267-0001 Sewage Pump 
Septic Tank Effluent Pumping (STEP) is a regional waste water system where the homeowner has a single septic tank and no drain field. Instead, the septic tank effluent liquids are pumped by the Zoeller M98 sump pump into the regional sewer pipeline.
Many businesses use the Zoeller 98-0001 for moving water or other fluids from place to place.
Do I Really Need A 1/2 HP Sump Pump vs 1/3 HP Pump?
For most homes in the U.S.A. the 1/3 HP sump pump is adequate for the amount of water that needs removal from a basement sump pump system. Only very large homes and those homes with high volumes of water entering need a ½ HP pump. Another exception would be homes where the water must be pumped higher more than what is usually needed.
Many homeowners want to pump the water out of the basement as fast as possible. That could cost you money for these reasons:
A ½HP motor uses more electricity than a 1/3 HP motor.
The ½HP pump will turn off sooner and therefore "short cycle" which will wear out the pump sooner than using a 1/3 HP pump.
1/2HP pumps cost more to purchase.
Features and Benefits of The Zoeller M98 Sump Pump
Reliable Automatic "On" and "off" Operation
Some customers have several of these pumps because they know how reliable they are year after year.
Powder Coated Epoxy Finish on Cast Iron Parts
That includes the pump and motor housing as well as the switch case.
Rust-Free Stainless-Steel Parts
Includes the handle, switch arm and seal assembly, float guard, and screws.
Vertical Float Switch Operates in Small Narrow Basins
The float is made of solid polypropylene which moves straight up and down. Thus, reducing the chance of the float being pinned against the sump basin wall.
Highly Clog-Resistant
There isn't a screen to get clogged up like the competitor's sump pumps. Also, the impeller can discharge ½ inch round objects. Even pieces of cloth will normally pass through without getting tangled on the impeller.
Carbon & Ceramic Shaft Seal
Stops corrosion of the motor shaft to keep the motor running for many years.
Thermal Overload Protection of The Permanent Split Capacitor Motor
The pump will shut off if the pump becomes too hot for any reason. Also, the motor housing is filled with an oil that prevents overheating during normal operation. Additionally, the motor housing is hermetically sealed to prevent oil leakage.
Factory Testing Before Shipping
Every Zoeller M98 sump pump is tested at the factory before being boxed up. Which can leave some water or oily testing fluid in the pump. That means that the box might be stained and look awful even though the pump is still good to use.
Engineered Thermoplastic Base
The pump weighs 39 pounds even with the thermoplastic base. The weight mostly comes from the epoxy coated cast iron parts. Therefore, the pump can be a challenge to maneuver into a sump pump pit. Be careful not to drop the pump because that can damage the plastic base.
Conclusions About the Zoeller M98 Sump Pump and Zoeller N98
Homeowners that rely upon the local plumber to care for their basement sump pump should get the Zoeller M98 . That is because the plumber will likely have a replacement in their truck. Also, plumbers could do a switch repair instead of replacing the pump.
DIY homeowners would be better off with the Zoeller N98 sump pump and use the LevelGuard Z24801A1Z Solid State Sump Pump Switch . The switch is extremely easy to install or replace when needed.
Business owners often times use the Zoeller 98-0001 sump pump for various reasons, too numerous to mention. However, if precise fluid level control is needed then the Zoeller N98 sump pump  should be used with the adjustable Ortis Electronic Float Switch Controller. 
Zoeller M98 Technical Data Sheet PDF
Zoeller M98 Technical Data Sheet
Related articles:
Zoeller M84 Pedestal Sump Pump Review (Zoeller 84-0001)
Zoeller M53 Sump Pump Review. Best Value, Clog Free, Reliable
Superior Pump 91250 1/4 HP Utility Pump Review: 22 Best Uses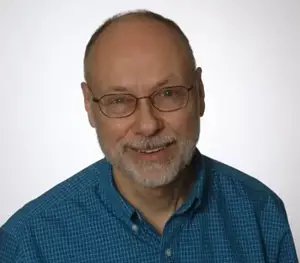 The first time I helped to install a drain tile and basement sump pump system was 1978.
Since then I have worked for a city water utility where I worked with and maintained pumps.
My rental properties and personal homes all needed sump pumps.
As a modular home dealer/builder, those new homes needed sump pumps.
I put that experience to good use by providing reliable, useful, and practical advice on buying, using, and maintaining sump pumps.