When your sump pump keeps running without stopping, the problem must be fixed as soon as possible. The longer you wait, the more expensive it will become to fix it. Not only can the house be flooded but the sump pump motor will burn out. If your basement gets flooded it can cost many thousands of dollars to repair and clean it up.
Table of Contents
If Your Sump Pump Keeps Running Constantly, Try This First
Sump pump floats come in two types:
With the first type, the tethered float is attached to the end of a cord. The float hangs down and as the water level rises, the float rises with it.
A sump pump however vibrates and this can cause the pump to move sideways, pinching the float against the basin. This will lead to the float not being able to move lower and the pump motor will keep running.
Also, make sure that the float didn't get tangled up with the pump's power cord.
Shown below is the budget priced 1/3 HP Thermoplastic Submersible Sump Pump with Tethered Float Switch. Superior Pump 92330.
Sale
Superior Pump 92330 1/3 HP Thermoplastic Submersible Sump Pump with Tethered Float Switch
1/3 HP Sump pump moves up to 2,400 gallons per hour; pump will lift water up to 25′ of vertical height
Tough thermoplastic construction; 10-foot cord length
Tethered float switch to automatically turn the pump on/off. Pumps Down To 1/2 inch From Surface When Used As Utility
1-1/4 inch or 1-1/2 inch NPT discharge for high capacity pumping
Superior Pumps are Built to Last, engineered with quality components and are 100% factory tested
If the sump basin is a bit too narrow, it might be possible to shorten the cord on the tethered float switch to stop the sump pump keeps running constantly. A more drastic solution is to get a bigger sump basin or a differt sump pump.
The next type of float is fixed to a rod. The float rises and lowers together with the water level in the sump basin. If the pump does not switch off, check that the float is not stuck against the sump basin.
Check that dirt isn't stopping the switch rod from moving down. If the float gets damaged and fills with water, it will also not work any longer. That scenario would however result in the pump not turning on rather than it not turning off.
For a few bucks more get a longer lasting Cast Iron Submersible 1/3 HP Sump Pump with Vertical Float Switch. Superior Pump 92341 shown below.
Superior Pump 92341 1/3 HP Cast Iron Submersible Sump Pump with Vertical Float Switch
1/3 HP Sump pump moves up to 2,760 gallons per hour; pump will lift water up to 25′ of vertical height
Rugged cast iron construction; 10-foot cord length
Vertical float switch to automatically turn the pump on/off. Switch on and off point is 6 and 2 inches
1-1/2 inch NPT discharge for high capacity pumping
Superior Pumps are Built to Last, engineered with quality components and are 100% factory tested
Inspect the Check Valve to Ensure It's Working Properly
Another cause of the sump pump keeps running constantly is faulty check valve. A check valve is required to prevent the water that stays in the vertical discharge pipe to flow back to the basin when the pump is switched off.
If this water does flow back, it would fill the sump basin again and could lead to the sump pump starting again. This is known as "short cycling" or "rapid cycling" and the sump pump will turn off and on continuously.
A sump pump check valve can get blocked in various ways. A check valve will close with around 8 feet of dirty water trapped in the pipe above it. Over time, the suspended dirt sinks and collects on the top of the check valve and this eventually results in the check valve being unable to operate.
Should the discharge pipe itself get plugged up with ice or dirt, this will block water from leaving the sump basin even if the check valve is still operating.
This will eventually lead to the sump pump keeps running constantly and the basement being flooded.
The Quiet Campbell Check Valve. Fits the standard 1.5 inch discharge pipe. The very popular see-through design lets homeowners see if the check valve is working properly. Shown below.
Sale
Clean The Sump Pump's Inlet Screen
If the sump pump does pump water out of the basement but keeps running continuously, the problem may be that the inlet screen is partially clogged.
Removing the pump from the basin and cleaning the pump and the inlet screen will allow the pump to function at full capacity.
Check the Sump Pump's Impeller
The impeller of a sump pump looks like a fan blade or machinery gear. It may over time be worn away by the dirt it encounters or can be broken by a stone that gets through the inlet screen.
If you are handy at DIY, you should be able to replace the impeller yourself. If your pump is however more than 7 years old, it may be worthwhile to rather buy a new sump pump.
Sale
Does Your Sump Pump Run Constantly Even though The Basin Is Dry?
If the sump pump runs without enough water to turn it on or if there is not any water in the sump pump, the float is probably stuck in the "on" or upwards position.

If the float is pulled downwards and this turns off the pump motor, try to determine why the float was stuck. If pulling the float downwards does not switch the pump off, the internal switching mechanism is likely faulty and it would be best to buy a new sump pump. 
The Sump Basin Stays Full Despite the Sump Pump Keeps Running Constantly
If you pull the float downwards and this shuts the pump off, the pump and float are most likely working properly.
Check that the backflow check valve is allowing water to pass through it. Replace the valve if it is faulty.
While fixing or replacing the check valve replace it with a section of pipe temporarily. Although this will let some water flow back to the basin, leading to the pump operating more frequently, the basement will at least not flood.

If the check valve works properly, check if the end of the discharge pipe is not plugged. Also, check backwards for a plug inside the pipe between the sump pump and the discharge point.
It is also possible that the sump pump is not big enough to handle the volume of water that flows into the sump basin. Or that the pump is not operating at its optimal performance. In either case, it's best to buy a new sump pump. 
Repairing "Sump Pump Keeps Running" Problems
In a case where the switch has failed, a new switch and float can be fitted to an existing sump pump.
It may however be best to buy a new sump pump depending on the age of your existing one.
A universal float switch can be added to a manual sump pump or potentially replace a failed float switch.
Manufacturers often sell replacement floats like these universal float switches..
THE BASEMENT WATCHDOG Model BWC1 Universal Replacement Sump Pump Float Switch
Compatible with most sump pumps
Large floats detect 1/4 in. water level rises, automatically activating the sump pump
Second float provides additional protection to ensure automatic pump activation
Protective float switch cage helps keep debris and wires from interfering with float movement; vented, curved bottom reduces debris build-up under the float
Allows the sump pump to run for an additional 10 seconds to drain excess water from the sump pit
PumpSpy Sump Pump Tethered Universal Float Switch Replacement with Piggyback Plug for Sewage, Reliable Water Level Performance – 10 foot cord
HIGH-PERFORMANCE FLOAT SWITCH: Designed for maximum dependability, PumpSpy's Tether Float Switch is made of gold-plated electrical connections that are resistant to accelerated pitting and wear. It detects changes in the water level and activates its automatic on/off function. 10 Amps @ 120VAC – Normally Open.
WIDE APPLICATION: This portable tool is a versatile float switch used with sump, sewage, or effluent pumps. It is intended for installation on the sump pump discharge pipe and helps provide a dependable and practical solution for automating your pump system.
UNIVERSAL REPLACEMENT: Have a replacement float switch ready when you need it the most! This universal replacement float switch will automatically activate your water pump. The float switch has a modular design and a 10-foot cord providing plenty of flexibility, while the piggyback plug helps to create a universal connection.
EASY INSTALLATION: Our Tether Float Switch for a sump pump comes with everything you need for a quick installation. It includes a hose clamp and a cable grip for easy adjustment. This switch is simple to install by attaching the hose clamp to the pump's discharge line. Once connected to the discharge line, the pump's power cord plugs into the piggyback plug, which is then connected to any 120V outlet.
PUMPSPY PROMISE: PumpSpy products are proudly assembled in Kalamazoo, Michigan. We employ patented, proprietary technology to help with your sump pump 24 hours a day, seven days a week. We are committed to consistently enhancing our goods, delivering quality and dependability, and providing our customers with peace of mind.
Sale
PumpSpy Sump Pump Vertical Float Switch, Sump Pump Float Switch for Smaller Basins, Universal Float Switch Replacement, Vertical Float Switch for Sump Pump, Pumps & Plumbing Equipment – 10′ Cord
RELIABILITY: A cycle can be defined as the vertical float switch turning the sump pump on/off, depending on whether the water level reaches the upper and lower switch point. When the water level rises, the float switch activates and turns on the sump pump to pump water out. Our sump pump switch is rated for up to one (1) million cycles.
QUICK INSTALLATION: This vertical float switch comes completely assembled and ready to mount on the pump discharge pipe for easy and quick installation. The PumpSpy sump pump vertical float switch is a universal replacement for sump, sewage, and effluent applications. It comes with a 10′ long power cord with a piggyback plug, mounting bracket, and stainless steel hose clamp.
AUTOMATIC PUMP OPERATION: With a vertical float switch installed, the sump pump automatically turns on and off, draining the sump basin as needed. When float switches are fully functional, no manual activation is required, and water is pumped out of the sump pit completely hands-free. 10 Amps @ 120VAC – Normally Open.
DURABLE: We use gold-plated electrical contacts to keep the vertical sump pump float switch more resistant to pitting and wear. Advanced material technology helps reduce buildup on the switch, allowing it to operate freely without sticking.
ABOUT US: PumpSpy provides sump pump systems that help eliminate the unknowns of a sump outage and prevents costly damage. We offer Smart Sump Pump Systems that automatically track incoming data and check that a sump pump is working correctly.
Piggyback Float Switches Turn Manual Pumps Into Automatic Pumps
These can be used to convert a manual on/off pump into a sump pump that switches on and off automatically.
This type of float may potentially be used to replace one that is faulty to answer the question: "What do I do if my sump pump keeps running". A faulty switch mechanism inside the sump pump can however not be fixed by installing a new float.
Shown below is the WaterBoss brand Universal Piggyback Float Switch. It can be used with sump pumps up to 13 Amps and 1/2 HP
WaterBoss Sump Pump Float Switch – Universal Water Level Sensor with 10-Ft Tether and Piggyback Plug for Grinder, Septic Pump and Sewage – Honeywell Microswitch Rated for 1M Cycles, IP68 Waterproof
AUTOMATE WATER LEVEL CONTROL with the WaterBoss Float Switch for sump pumps, waste water tanks and septic pumps. Our tethered sump pump switch is a reliable alternative to a stem mounted float.
UNIVERSAL WATER LEVEL SWITCH with piggyback plug supports direct connection to motors up to 1/2 horsepower or 13 amps at 120v AC. This is for non-continuous pump operations and emptying use only.
10-FOOT CABLE FLOAT SWITCH for water tanks and light to medium amounts of suspended solids is fully adjustable. The float reacts to liquid levels, shutting off the pump to prevent the motor burning up.
RUGGEDLY BUILT with non-corrosive polypropylene casing, self-lubricating armature and a Honeywell microswitch rated for over 1 million cycles, WaterBoss Sump Pump Switch has received CE and IEC approvals.
QUICK, EASY INSTALLATION and reliable, frustration-free water sensor monitoring make WaterBoss the ultimate water tank float switch. It comes with a 5-Year Warranty for your peace of mind.
Related articles:
Zoeller M53 Sump Pump Review. Best Value, Clog Free, Reliable
Zoeller M84 Pedestal Sump Pump Review (Zoeller 84-0001)
Zoeller M98 Sump Pump Review 1/2 HP Effluent and Dewatering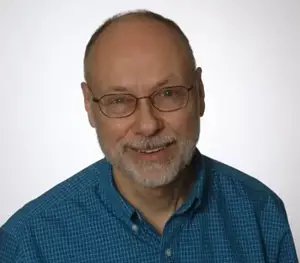 The first time I helped to install a drain tile and basement sump pump system was 1978.
Since then I have worked for a city water utility where I worked with and maintained pumps.
My rental properties and personal homes all needed sump pumps.
As a modular home dealer/builder, those new homes needed sump pumps.
I put that experience to good use by providing reliable, useful, and practical advice on buying, using, and maintaining sump pumps.