Most people know about basement sump pumps and why they are used, but as backyard sump pumps are not used as commonly, you may not know why you might need one or how it works differently.
In this article, we'll look at what an exterior sump pump is and how it works.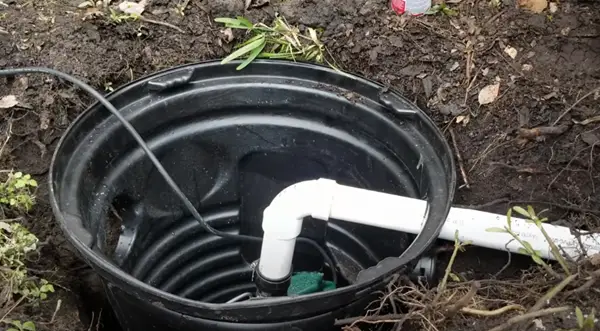 Table of Contents
Why Are Exterior Sump Pumps Used?
An exterior sump pump is used to prevent flooding of your garden, yard, house, garage, and even your neighbor's property.
The last thing you want is to be sued by your neighbors because your basement sump pump pushed water into their house.
If you notice that puddles form in your yard after a rainstorm, or if there are puddles in your yard created by the basement sump pump pumping water from the basement, this can easily lead to the water flowing into your neighbor's property. Alternatively, the water may also flow back into your own basement.
This will result in your basement sump pump having to pump the same water time and time again. This will lead to the pump having to run constantly and the electric bill can suddenly become massive.
To solve this problem, you need to not only get the water out of your basement but also out of your yard.
To achieve this, you may need:
A dry well and a French drain.
A backyard sump pump that leads to a drain pipe that's buried.
A sump pump with a drain hose and an outdoor sump basin.
A French drain with a backyard sump pump.
To quickly drain the yard or the basement, consider getting the Zoeller 105-0001 sump pump kit shown below.
Typical Uses for Backyard Sump Pumps
If you live in a hilly area, you'll probably find that many roof gutter downspouts, yards, and driveways push water against the foundations of your house. It may also flow up to the garage door and flood the garage.
Other areas have high water tables and water is forced into the basement when the water table rises due to rain. This is one of the reasons why a basement sump pump may be required.
You may also have a low area in your yard where water collects. This will make that area of the yard unusable and could lead to mosquitoes breeding. A low area may also overflow and allow water to flow towards the garage or house.
These problems can be solved by installing an outdoor sump pit basin in the low spot to pump the water to where it can drain harmlessly via a buried pipe.
Is A Basement Sump Pump The Same As An Outdoor Sump Pump?
These two types of sump pumps are generally the same, although an exterior sump pump is normally bigger. They have more horsepower and can pump a bigger volume of water per hour.
Depending on your specific scenario, it is possible that you could use an identical basement sump pump outdoors.
When Do I need An Exterior Pump and Dry Well?
A dry well is used to store water temporarily and then to let it out slowly to allow the earth to absorb the water gradually.
You will also need an outdoor sump pump and a sump pump basin to pump the water into the dry well. This is normally done via a plastic pipe that is buried.
A French drain is often used rather than a pipe. The French drain also collects water along the route to the dry well. The earth between the dry well and the sump pump will also absorb some of the excess water.
However, if the dry well is located too close to your house, the water may well end up back in your basement. For the same reason, it can't be located too close to your neighbor's property. A dry well can also not be used if the earth consists of thick clay that won't allow water to pass through it fast enough to be of any use.
Dry wells must be big enough for the amount of water pumped or else it will be pretty useless.
Dry wells are not suitable to use in yards that have high water tables.
Dry wells should preferably be located where the water won't damage anything and in the lowest spot in the yard that has good drainage.
So, dry wells are not likely to be practical if you live in the city.
Stack these dry wells or join
Shown below is the NDS brand FWAS24 50 Gal. Flo Stormwater Dry Well System Kit. They can be stacked together vertically or horizontally for greater capacity.
Sale
NDS FWAS24 50 Gal. Flo Stormwater Dry Well System Kit with 3 Side Panels & 1 Cover, Ideal for Rainwater Collection, Black
COLLECT; DETAIN; AND INFILTRATE EXCESS WATER: Puts excess water back into the ground; the Flo-Well Dry Well is ideal for residential and commercial locations such as yards; playgrounds; golf courses; wash-down areas; rain gardens and bioswales
HOW TO INSTALL: Connect to 4 in. Sewer and Drain (S&D) Pipe through top cover knockout; 12 side-panel knockout points connect to 4 in. S&D and Sch. 40 Pipes. Interior provides 250% greater water holding capacity than comparable gravel-filled dry wells. Flo-Well Dry Wells can be buried or stacked up to 8 ft. deep and supports pedestrian traffic including lawn tractors
GRAVEL-FREE ALTERNATIVE: Unlike a traditional dry well that requires filling an large hole with heavy stone and gravel; the Flo-Well Dry Well only needs a small amount of gravel at the base to prevent scouring and provides 250% more detention volume
USE ONE OR MANY: The Flo-Well Dry Well works as a stand alone product and can be used in multiples; units can be stacked up to 4 high or side-by-side 18 in. apart
INCLUDES: 3 side panels and top cover; unassembled; open bottom allows water to seep into gravel and ground below; bottom panel sold separately to provide a base for a sump pump if desired
Do I need An Outdoor Sump Pump and A French Drain?
If water must be pushed uphill before it can drain into the storm sewer or street, you'll need an outdoor sump pump.
However, if a French drain can be extended far enough away to safely release the water and can be sloped downwards, you won't need an outdoor sump pump.
French drains are commonly used to run next to the house to prevent surface water from flowing into the basement and then needing a basement sump pump.
The French drain will collect the water and allow it to drain far away from the house. This solution saves a lot on your electricity bill.
An exterior sump pump is unfortunately still often required to pump the water from the French drain via an underground pipe. This pipe diverts the water into a river, creek or lake, street, or a big ditch.
The trench drain (shown below) is a popular alternative to a French drain.
Sale
Drainage Trench – Channel Drain with Grate – Black Plastic – 3 x 39 – (117″ Total Length)
Low-profile channel drain system for lightweight to medium applications. Dimensions of each channel: 5″ W x 3″ H x 39″ L – (117″ Total Length if you choose the 3-PACK Option) Available Colors: Black, Gray and Gray with Galvanized Steel Grate.
This Drain Channel System can be connected on multiple bottom positions and side outlets, easy cut out guides. Included Outlet Connector and Adaptor fit 4″ sewer and drain pipe. The grates on this system are fully hand-removable for easier cleaning, No screws or bolts.
Interlocking connections for a fast and easy installation. Anti-flotation feet stop the channel from moving or floating during the concrete pouring and beds the channel directly on the prepared trench base.
Lightweight Polypropylene plastic with structural reinforcements makes these channels tough and durable. Ideal for the multiple applications: Driveways, Gardens, Pools, Sports Courts, Patios, Walkways, Etc. Check installation guidelines.
Available in 1-PACK and 3-PACK Kits. All Kits Include: 1 x Bottom/Adaptor Outlet Connector, 1 x End Outlet Connector and 1 x End Cap. (Additional accesories and Four-Way connectors are available, select the right color from the menu options).
Can I Use An Outdoor Sump Pump and Basin With A Drain Hose?
Although this solution is not ideal, it is fast and easy compared with burying a pipe in the ground or digging a French drain.
The sump pump can be placed in the wet spot in an emergency and the hose run to where water can safely drain.
A more permanent solution would be to dig a hole and place the sump pump basin into that and connect the hose to run to the street or elsewhere. Make sure that the hose stays where it's supposed to be when the pump starts automatically while you're away.
Some cities might still permit water to be pumped into the sewer system while others don't. This option is however becoming less available as bigger wastewater treatment facilities are required for this.
Using an Electrician for Outdoor Installations
We have not discussed running electricity to a backyard sump pump. It is best to use the services of a licensed electrician to do this job. Electricity and water are a deadly mix.
To save some money, you may want to dig the trench where the electrician can place the power cables.
Summary
A French drain is the best solution to prevent a wet yard as it will collect water and dump it to where it has to go.
For owners of larger properties, a dry well is a great solution, with or without adding a French drain.
For those living in the city, the best solution is a backyard sump pump and basin located in the problem area. It will collect the water and pump it via a pipe to where it can drain away.
Another solution is to use a French drain to collect the water and then use an outdoor sump pump to push the water as short a distance as possible.
Shown below is what is commonly called "drain tile". This flexible piping is required as part of a French drain system. It is also used behind retaining walls.
Related articles:
Zoeller M53 Sump Pump Review. Best Value, Clog Free, Reliable
Zoeller M98 Sump Pump Review 1/2 HP Effluent and Dewatering
Zoeller M84 Pedestal Sump Pump Review (Zoeller 84-0001)
Sump Pump Draining into Yard? Why? What Can I do About it?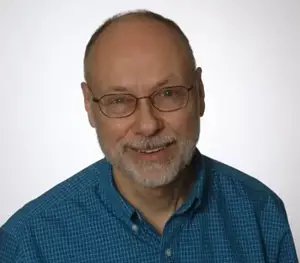 The first time I helped to install a drain tile and basement sump pump system was 1978.
Since then I have worked for a city water utility where I worked with and maintained pumps.
My rental properties and personal homes all needed sump pumps.
As a modular home dealer/builder, those new homes needed sump pumps.
I put that experience to good use by providing reliable, useful, and practical advice on buying, using, and maintaining sump pumps.