Table of Contents
What Is a Sump Pump?
A sump pump is a mechanical device that is used to remove water from the sump basin of a building. The sump basin is a pit or container located in the basement or crawl space of a building that collects excess water from the surrounding soil. See the diagram below to get a better idea of "What is a sump pump?" and "Where are sump pumps located?"
The sump pump is typically installed at the bottom of the sump pump basin and is designed to pump water out of the basin and away from the building to prevent flooding or water damage.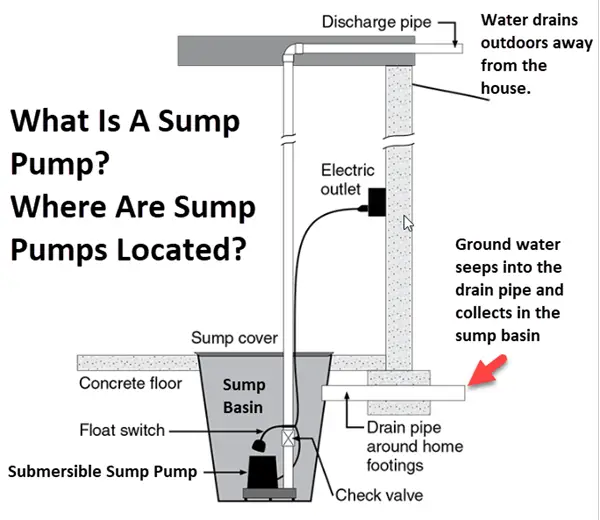 Sump pumps are commonly used in areas with high water tables, areas prone to flooding, or in homes with finished basements.
They may be powered by electricity or battery backup, and can vary in size and power depending on the needs of the building. Typically 1/3 HP sump pumps are used for most homes. However, 1/2 HP sump pumps are needed for homes with a lot of water seepage.
Shown below is the WAYNE CDU790 – 1/3 HP Fully Submersible Cast Iron and Stainless Steel Sump Pump with Integrated Vertical Float Switch. Can be used indoors or outdoors.
WAYNE CDU790 – 1/3 HP Submersible Cast Iron and Stainless Steel Sump Pump with Integrated Vertical Float Switch – Up to 4,600 Gallons Per Hour – Heavy Duty Basement Sump Pump, Black
Indoor Use Only – This 1/3 HP WAYNE basement sump pump is perfect to keep your basement dry during heavy water flow. Whether it's rain, snow melting, etc. WAYNE model CDU790 can pump up to 4,600 GPH to keep your basement dry.
Tough And Durable – Corrosion-resistant epoxy coated steel motor housing and stainless steel fasteners come with a cast-iron volute that provides long life in tough sump pump applications.
Efficient Design – The top suction design eliminates air lock and minimizes clogging from any debris in the bottom of the sump pit. Easy to install in about 15 minutes with no need to drill a weep hole!
Additional Features – 1-1/2" NPT discharge for compliance with building codes. The vertical float switch has been tested to 1 million cycles for long-lasting use, up to 10 time more than our competitors.
Quality You Deserve – Proudly assembled in the USA for quality you can trust. Warrantied for 3 years for dependable, efficient, & ultra-quiet performance.
Below is the Superior Pump 92551 1/2 HP Cast Iron Pedestal Pump. Just the base of the pump sits inside of the sump basin instead of being fully submerged. Can only be used indoors.
Sale
Superior Pump 92551 1/2 HP Cast Iron Pedestal Pump
1/2 HP Sump pump moves up to 3600-gallons per hour; Will handle liquids up to 180-degrees Fahrenheit
Rugged stainless steel and cast iron construction
Non-corrosive, solid steel drive shaft, float ball, and impeller; 1-1/2 inch NPT discharge
Features: Fully adjustable automatic switch, Metal switch arm for strength and durability, 10-foot power cord, cULus Listed, CSA Certified
Superior Pumps are Built to Last, engineered with quality components and are 100% factory tested
There are water powered sump pumps available. However, they are only used as an emergency backup sump pump when the primary sump pump has failed for some reason. Most commonly when there is a power outage in the house.
Basepump RB750 Water Powered Backup Sump Pump with Water Alarm
Extremely reliable, very powerful, water powered backup sump pump system
No battery to wear out or maintain; no charger to plug in or monitor.
Includes battery powered high water ALARM
Works with Radon Sealed systems.
Mounted on the ceiling, high above the sump, clean and dry.
Where Are Sump Pumps Located?
Sump pumps are typically located in the basement or crawl space of a home, near the sump pit where they collect water. Also, sump pumps can be used in the yard in connection with French drains.
The exact location of the sump pump can vary depending on the layout of the home and the design of the drainage system. In most cases, the sump pump is installed in a pit or basin dug into the floor of the basement or crawl space.
The pit is designed to collect water that enters the space through the foundation, walls, or floor drains, and the sump pump is used to pump the water out of the pit and away from the home's foundation.
Some homes may have multiple sump pumps located in different areas of the basement or crawl space to handle larger volumes of water or provide redundancy in case one pump fails.
Now that I have answered "What is a sump pump?" watch the video to see more about sump basins and a sump pump in action. Also, the video describes a French drain and "Why and where are sump pumps located in the yard."
Related Articles About Sump Pumps.
Zoeller M53 Sump Pump Review. Best Value, Clog Free, Reliable

Zoeller M84 Pedestal Sump Pump Review (Zoeller 84-0001)

Zoeller M98 Sump Pump Review 1/2 HP Effluent and Dewatering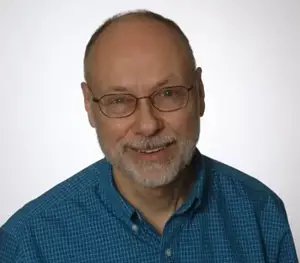 The first time I helped to install a drain tile and basement sump pump system was 1978.
Since then I have worked for a city water utility where I worked with and maintained pumps.
My rental properties and personal homes all needed sump pumps.
As a modular home dealer/builder, those new homes needed sump pumps.
I put that experience to good use by providing reliable, useful, and practical advice on buying, using, and maintaining sump pumps.